Is Quick Relief an Efficient Psoriasis Treatment?-Review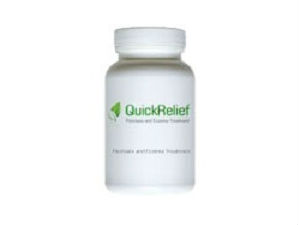 Quick Relief Review
We are bringing you this real life Quick Relief review so you can see all about this product for psoriasis and eczema. We understand how bad it is to have skin that itches. Double that with a condition like psoriasis and eczema that is long lasting and you can really be miserable. We wanted to take a deeper look at Quick Relief and show you the results of our product analysis.
Quick Relief is an herbal supplement that you take to help relieve the symptoms of psoriasis and eczema. The company also offers a spray to help relieve itchy skin symptoms. The ingredients include some different herbal ingredients that they claim can help relieve skin irritations including; rhemannia root, Lonicera flower bud, forsythia fruit and others. They claim that these herbs are very safe and all-natural to take. There are no known side-effects, but should not be taken during pregnancy. We look at the website, the consumer reviews and the ordering process. We also noticed a very good Money-Back Guarantee with this product. We saw some great information on the website, but still the product did tend to be a little elusive about how it works and didn't seem to have too much advertisement. The website was actually a little hard to even locate and the product is not sold in stores.
Product Claims
They claim that this product will stop itching the minute you apply it to the skin. Then after using Quick Relief for about one week, your rash should be gone. Then they say you will need to use the product for another 3 to 6 months to completely heal the condition. People may have experienced itch and rash relief from the product, but the claim of actually healing or curing skin conditions is a bit steep. Quick Relief claims that it has "over a 98% success rate," but with what? 98% of the people who used it had itch relief, a cure, rash relief? The website just does not say. They also state that it was tested in "over 140" countries. Which countries? The website does not give very clear details about how they came to the conclusion that this product works. All we have to go on with the product is the consumer reviews on the website, which were pretty good.
Cost and Money-Back Guarantee
We found Quick Relief to be quite a pricey product. Very pricey. It goes for about $80 a bottle and the spray is a separate $39.99 a bottle. This is quite a steep expense if you end up having to use the treatment for up to 6 months or longer. Maybe people will think because it is expensive that it really works? Not a safe assumption to make. You do have a generous time period in which to return the product. The company offers a 180 Day Money-Back Guarantee. Your money will be returned to you if you do not like the product, no questions asked. This does prove that the company does believe in their product, but we don't have any customer reviews on the return process. Some internet sales companies take a long time to actually return money to a credit card.
Quick Relief Final Review
It should be understood that this product probably cannot cure skin conditions. It may be a suitable supplement to help the body heal, but the company does not claim that it is a cure. We totally understand that the frustration of these skin conditions can make you want to try anything out there to stop the discomfort. Just be wary of pricey products like, Quick Relief. Psoriasis and eczema can be auto-immune conditions brought on stress on the body. For things like these, there really is no true cure and it may come back time after time, even while using a product like this. Understand that you will need to use the product daily and not miss any doses. You will also have to use the spray daily for best results. You will need to use the product continuously until you begin to see results. This could take 6 months or longer. We feel after thoroughly analyzing this product that it may be a risky buy. You can always return the product if it doesn't work, but most people opt to wait it out the 6 months to see if it will work. Just know that if you go any longer than 6 months, the return policy will be voided and you may be stuck with product you don't want. We also question the fact that if the product works almost immediately, then why would there be a 180 day guarantee. This product was very confusing to look into and at this point we cannot make heads or tails if this product works or not. Some of these herbs we cannot find evidence that they work for skin conditions. Our opinion is that it is a very costly product that does not have sound evidence behind it. It could take a very long time to see if it works or not and that could mean a lot of expense for little or no results.