Will Celtrixa repair your Stretch marks?-Review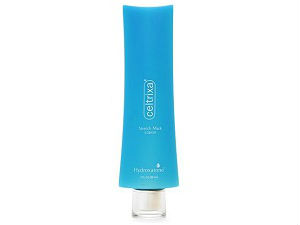 Celtrixa Review
Here is our real life review of Celtrixa. Stretch marks can be an embarassing issue and some people are desperate for a product that claims to get rid of them. We found Celtrixa and were really interested in the product claims. So, we brough it to our examining table to give it a thorough analysis. We want you to be completely informed of any products like this out there before you buy them, so here is our review.
Stretch marks can be a really embarrassing skin issue and people will do just about anything to get rid of them. There are medical treatments available, but they can get expensive and do not always work. The internet market is bursting with new products that all promise to heal stretch marks for good. While some products are really promising and really do work, some just don't hit the mark. That is what we are here for, to bring products like Celtrixa to our examining table and give you a thorough review. Celtrixa is a cream on the market designed to reduce the appearance of stretch marks. We couldn't find any ingredients listed on the website, but the maker states they use a "proprietary blend" of ingredients that they state are proven to reduce the appearance of stretch marks in very little time. When we looked at the website, we noticed there was very little information on stretch marks or the product. But, we needed to find out more. We decided to look into the product claims, the customer reviews and the FAQ about the company. We gave it all a good analysis and actually, we think this might be a pretty good product.
Product Claims
The company claims to "visibly reduce the appearance of stretch marks," and it also reduces the impressions in skin. They also claim that it can help prevent future stretch marks. While this may be comforting to some, we still wanted to know how it works and what they use. We searched the website over and just could not find any ingredient listing to find any backing for the claims. The company does claim that the "scientifically proven" ingredients can smooth and soften skin and give skin new elasticity. They list the "key ingredient" as Regu-Stretch, but exactly what that is, only the company knows. It seems to be "top secret." There was an 84 day study done and they claim that 85% of users noted a decrease in stretch marks. 90% reported having brighter skin tone around the area. We understand that when you want to get rid of ugly stretch marks, you might just try anything. The important thing is to know for sure before you spend a lot of money, you will want to know if it works or not. The best thing we could find on Celtrixa is the consumer reviews. Those were really helpful and consumers that used the product, as well as the women included in the study, all had good things to say about the product. It looks like from consumer reviews, the time to see the effects of the product ranges from about 2 weeks to a few months. The average looked to be about 8 weeks to see results. What concerned us was the cost of the product and how many bottles would be needed to cover a few month span of time. So, we decided to review the cost of the product.
Cost and Money-Back Guarantee
This product sells for about $60 a bottle and the company automatically signs you up for "auto-ship" after your trial period ends. We are assuming that one bottle is about a month supply, because the auto-ship program ships out and charges your credit card monthly. They do have a risk-free trial period that you can return the product if you find you are not satisfied. The company also suggests that you use the product for more than two-months before you see results. This could cost upwards of a few hundred dollars and extend you beyond your cancellation period for the free-trial offer. They also offer a "bottom-of-the-jar" money-back guarantee. You can completely use all of the product and return the empty jar within 30 days if you were not satisfied with the results. This tells us the company really stands behind their product and that isn't a bad thing at all. You need to make sure that you ask to cancel any future auto-shipments at that time.
Celtrixa Final Review
Getting rid of your stretch marks cannot be up to a product alone, you will have to commit to using the product and make healthy lifestyle changes. To reduce the appearance of stretch marks, you have to properly moisturize the skin and make sure you are well-hydrated. If you are proactive, you might just find that Celtrixa really does work. While Celtrixa has some great consumer reviews and it appears that it does work, we were a little disappointed in the lack of information on the website. When consumers spend a large amount of money on a product, it is important to know what is in the product and how it works to reduce the problem. When you compare the cost of Celtrixa to expensive medical procedures you really can save money with this product. A few hundred dollars, compared to a few thousand in medical or surgical procedures is quite a huge savings. With that in mind, you might just want to go ahead and try this product out. Just understand that without knowing exactly what the ingredients are and if they really work, it could turn out to be costly.
Top analysis brought to you from the Analyze That team.