Farr Labs Prosta-Q-Review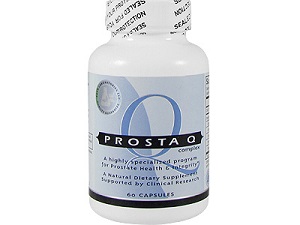 Manufacturer Claims of Farr Labs Prosta-Q
This review takes a closer look at the prostate support supplement from Farr Labs, Prosta-Q. The supplement is designed to help alleviate symptoms connected to prostate issues. As men grow older, most experience certain prostate issues such as enlargement and inflammation. This can lead to difficulty when urinating, constant urination (especially at night) and acute chronic pain.
Farr Labs Prosta-Q offers a solution to this problem by utilizing the benefits of several natural herb extracts as well as certain minerals. How effective is the formula incorporated by Prosta-Q when it comes to treating prostate problems? Read our full review to find out.
Ingredients
Quercertin
Cranberry
Saw Palmetto
Bromelain
Papain
Zinc and Magnesium
The primary ingredient in Farr Labs Prosta-Q is quercertin. Quercertin is a bioflavonoid commonly found in vegetables, fruits, certain leaves and grains. It contains powerful levels of antioxidants as well as anti-inflamamtory properties. Its antioxidants not only help in boosting the prostate's overall health but also the body's immunity from ailments as well.
Other ingredients such as cranberry extract have been used to help in treating urinary tract infections. Saw palmetto is also packed with great health benefits as it can lower DHT levels which is associated with hair loss and prostate enlargement. The remaining ingredients, bromelain and papain are both anti-inflammatory compounds as well.
Dosage Instructions
The recommended adult dosage for Farr Labs Prosta-Q is three tablets a day. These should be taken alongside meals and remember to drink plenty of water as well. Please do not exceed the dosage instructed on the label unless told otherwise by a health professional.
Cost and Guarantee
Farr Labs Prosta-Q was being sold by the manufacturer at the time of our review for $49.99 for a single 60-count bottle. A two-bottle package could be bought $39.99 ($79.98 total) but this required signing up for the auto-refill program. Slightly discounted prices for bulk purchase of 4 bottles and above were also available.
As for the guarantee, a very limited refund policy is offered. You can request a refund within a 3-month period from date of receipt. However, they only accept returns of bottles that are unopened and undamaged. This means if you want to try it to see whether it works for you, without risking your money, you can't. Customers will get a full refund with the exception of the shipping fee which will be shouldered by the customer.
Summary of Our Farr Labs Prosta-Q Review
Farr Labs Prosta-Q seems to deliver a fairly standard natural formula with the ingredients all scientifically proven to help improve prostate health. Other health benefits can also be gained from these ingredients as well. However, this supplement is on the decidedly expensive side, even with the special discounts for multiple month supply packages. The return policy also only covers unopened bottles. Other prostate supplements actually accept returns of both opened and unopened bottles. Farr Labs Prosta-Q is an ok prostate support supplement but there are definitely better options out there.
Top analysis brought to you from the Analyze That team.