Research Verified Review - Wellness, Health & Well-Being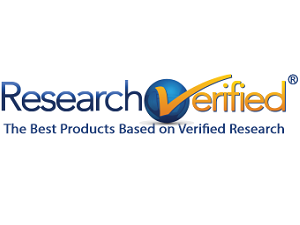 There is no doubt that people nowadays are turning to diet supplements to fill in the gaps for the nutrients that they are receiving on a daily basis. After all, when you take a closer look at the foods that you eat, you will notice a serious lack of vitamins and minerals such as Vitamins A, E, the B Vitamins, and the like because of your current choices of food. If you're the type of person who lives mostly on fast food meals and take outs with minimal-to-no fruits and vegetables, chances are you are seriously lacking vital minerals in your body. This is why most people take supplements, not only because they want to make up for the missing nutrients in their body, but because they also want to get the edge in terms of protecting themselves against common ailments. But the question is, do they really work?
It's true that we are hearing and reading many rave reviews on the wonders of dietary supplements and most of us are led to believe that we are doing ourselves a lot of good by taking these pills as part of our daily routine. Unfortunately, not all of the supplements that are being marketed actually work.
According to Dr. Jo Ann Manson, a professor of medicine at Harvard Medical School, chief of Brigham and Women's Hospital's preventive medicine, and the main principal of the study called VITAL or Vitamin D and Omega-3 Trial, the enthusiasm that came with the promises given by supplements actually outpaced the gathering of evidence. (1) She further stated that once the results of the trials appeared, they tend to be at odds with what the manufacturers claimed with the diet supplements that they created. What's more, since there are other factors that can contribute to the good health of a supplement user, it was difficult to determine whether the supplement was actually working.
Why then are supplements being touted as a godsend in terms of boosting one's health?
Health Benefits Linked to Dietary Supplements
Although there are still tests that need to be conducted on the efficacy of the supplements being sold in many pharmacies and groceries these days, there are many users who claim that the products that they were using actually worked. Among the health benefits that have come up in many reviews include boosting tissue repair and tissue maintenance.
There are certain types of supplements that are designed to aid in the repair and maintenance of our body's tissues. Those that contain calcium, as well as vitamin D, are said to be effective in ensuring that the normal repairing and maintenance of our skin's tissues remain constant as we age.
Better metabolism is another benefit that people have found from taking supplements. When we eat, our body breaks down the protein, carbohydrates, and fat that we consume while at the same time, it absorbs other nutrients to ensure that we are getting the vitamins and minerals that we need. How much our body gets to absorb depends mostly on the amount of B-Vitamins in our system. When we are missing these essential vitamins, we are at risk of suffering from vitamin deficiencies which may result in conditions such as osteoporosis, chronic fatigue, and the like. Taking supplements, on the other hand, gives our body the boost it needs in order to metabolize the nutrients found in the food that we eat on a daily basis.
Another benefit of taking supplements is it reduces the risk of disease. According to the National Cancer Institute, oxidative damage, which is caused by free radicals, can wreak havoc in our cells leading to exposure to certain types of diseases. (2) To prevent this from happening, getting enough antioxidants is important. Although the results of the tests conducted on the efficacy of antioxidants in supplements remain inconsistent, consuming antioxidants in small doses may help reduce one's risk of exposure to certain types of diseases. Most supplements nowadays contain antioxidants which are believed to aid in minimizing one's susceptibility to various diseases.
Choosing Supplements
There is no doubt that food is the best source of vitamins and minerals to provide our body with what it needs, but taking supplements may help us get the recommended dietary amount of these essential nutrients every day. (3) The only problem is that, with so many options to choose from, it can be quite difficult to determine which one will work for you. So the real challenge is this: how do you choose the right supplements?
 
There are several ways in which you can determine which supplement is right for you, and the most important of them all is to do your research. You should do research on the ingredients used in the supplements to find out what they are good for, whether the dosage used is appropriate or not, and also their possible side effects if any. Read labels thoroughly and, of course, consult with your doctor to determine which supplements are appropriate for your current health. With all these steps involved, you can already imagine the time it will take for you to actually determine whether a product works which is why it is worth considering getting your supplements from a trusted source like Research Verified.
Verified Supplements by Research Verified
The problem with many supplements today is that you can't really trust what is indicated on their labels because there are those that have contaminants or add-ons that are not reflected in the list of ingredients. This poses a problem because these hidden ingredients may have some serious side effects when ingested. But out of all the supplements being sold today, what makes Research Verified stand out?
For Research Verified, there are three things that you need to look for when shopping for supplements and these are safety, effectiveness, and security. With Research Verified, they make sure that all ingredients used are based on scientific research and that they follow proper dosage as indicated in the clinical data available to ensure their efficacy. All their products are manufactured in their laboratory which is FDA-approved and cGMP-certified. Research Verified also complies with the quality standards as indicated by the US Pharmacopeia in terms of purity and quality. And they are certified by a trusted quality control company like QualityTrusted.org.

Research Verified knows that doing your own research on the effectiveness of supplements in the market can actually take time and may lead you to choosing the wrong product out of sheer frustration. (4) This is why their researchers focus more on clinical data, as well as actual science, to ensure that all the products that they are putting out there are the best, not just in terms of the ingredients used, but also in terms of dosage and usage. After all, the goal of Research Verified is to provide high-quality supplements that are designed to meet the needs of their customers.
One Year Money-Back Guarantee

Research Verified is confident that their products really work, that is why they are not afraid to offer a one-year money-back guarantee to their online customers. Their aim is to aid their online customers in achieving their health goals; and there is no better way to show them that they are with them every step of the way than by ensuring that if their products don't meet their satisfaction, they will get a full refund.
Research Verified believes that for a supplement to be effective, it needs to comply with the recommendations given by doctors. As such, they are giving their guarantee that all their products meet the requirements of health specialists.
Check Out Research Verified Reviews
To sum it all up, the supplements that are manufactured by Research Verified meet all the criteria as stated above. From the ingredients that they use, which are of the highest quality and chosen based on the results of clinical data, to being developed in a cGMP and FDA-approved laboratory, being insured by buySAFE for the customer's protection, all the way to being tested by third parties to verify that there are no add-ons or contaminants present in the manufacturing of the supplements. It is definitely safe to say that Research Verified has your back.
A great way to know if a product is for you or not is to read a range of consumer reviews to garner a better understanding of the manufacturer, the prodouct and what it can do for you. We found a wide range of Research Verified reviews that confirmed what we already know, these guys are a quality institution that can be trusted when it comes to nutritional health supplements. 
Conclusion of Our Review of Research Verified
So you see? When it comes to choosing supplements, Research Verified supplements are definitely worth looking into if you ever need to find a product to aid you in your quest to become healthier. With their vast array of supplements to choose from, at prices that are well within anyone's budget, it is not impossible to find the best product to combine with your proper diet and healthy living practices.
You always have a choice when it comes to using supplements. Research Verified guarantees that you won't make the wrong decision when you purchase their dietary supplements because they are ready to back their claims up with a one-year money-back guarantee.
Top analysis brought to you from the Analyze That team.