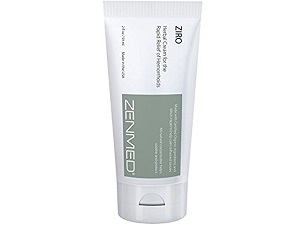 Product Claims of Ziro
This is an informed review that examines all the facts about Ziro. This product claims to improve circulation and also help relieve pain and other symptoms associated with hemorrhoids. The manufacturer of this product also claims that it will bring you fast relief with its soothing formula and is also claimed to have anti-inflammatory benefits.  
Ingredients
Witch Hazel Distillate - 35%
Witch Hazel helps assist with repairing broken skin and is also known to reduce swelling while also helping fight off bacteria that may cause infections. This ingredient does not seem to have any known side effects however, research suggests that it may only temporarily relieve symptoms of hemorrhoids.
Dosage Instructions
Th manufacturer suggests that you should first clean the affected area before application and to wash your hands after the application. It is also advised that you may use this product up to six times per day or after each bowel movement. The product label does advise that this product is strictly only for external us; you are strongly advised not to attempt to insert this product into the rectum and that if you do not notice any improvement within 7 days or any side effects occur such as bleeding, that you should seek the advice of a doctor. If you are pregnant, nursing or under 12 years of age, you should first consult a doctor before using this product.
Cost and Guarantee
This product is available to be purchased online directly from the manufacturer's website for $24. Each container has 59 ml or 2 fl oz which is considered to be a one month supply. Unfortunately, there does not seem to be any discounts available for this product. The manufacturer also offers a full money back guarantee within 60 days of purchase should you not be completely happy with the results of this product, however; they do not refund any shipping costs.
Summary of Our Ziro Review
This product does have a full money back guarantee and it does seem to have some good customer reviews. The main ingredient used in this product may help relieve symptoms of hemorrhoids temporarily, however, the fact that this product is suggested by the manufacturer to be used up to six times per day, it may not be the most effective option considering the vast amount of applications required. This product does also seem to be relatively cost-effective, although if you consider the large number of possible applications required may result in this product not being as cost effective should you be required to use a lot more. In general, this does seem to be an ok product, however; there may be other options available that would require fewer applications and prove to be more effective.
Top analysis brought to you from the Analyze That team.