Zuma Labs Body Odor Mints-Review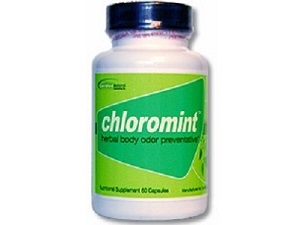 Product Claims of Zuma Labs Body Odor Mints
Today we review Zuma Labs Body Odor Mints. Instead of covering up body odor, like perfume or cologne, this supplement stops your body odor from the inside out. Combined with Zincplex, by the same manufacturer, this supplement will allow you to get back to your normal life without worrying about how you smell.
Ingredients
This supplement fails to offer a list of ingredients on their website. While it is clear there is chlorophyllin in this product, there is no amount of this nutrient listed, as well as a lack of anything else that may be in these capsules. Chlorophyllin is known to help inside your body to help neutralize odors, but it cannot help the bacteria that naturally grows on your skin, also increasing body odor. Instead of offering another ingredient in this product to deal with this bacteria, the company makes you buy a completely separate product to deal with that aspect of smell.
Dosage Instructions
Aside from knowing there are 60 capsules per bottle, we were not able to find any information regarding dosing instructions for this product. Combined with the lack of information in regards to ingredients, we have serious concerns about the effectiveness of this product. Without these two key pieces of information, it is impossible to know what you are actually putting into your body, which could be extremely dangerous.
Cost and Guarantee
One bottle costs $18.95. There is also a claim that this product is eligible for free shipping, but it is not stated if the shipping is only included if you purchase a certain amount of product. Without any dosing instructions, we cannot know for sure whether this supplement is expensive, as we do not know how long this bottle will last. Additionally, the manufacturer states that for total care of your odor, you need to purchase a second product as well, which will increase the overall price of this treatment.
This company does offer a 60 day money back guarantee. You must first contact the manufacturer to receive the return address, and once your return is received, they will issue a full refund. It is your responsibility, as the customer, to pay for the return shipping of the product. If you return a product, it is important to note that you will be exempt from purchasing that product again in the future.
Summary Of Our Zuma Labs Body Odor Mints Review
There are a few things we liked about Zuma Labs Body Odor Mints. For 60 capsules, the price does seem on the lower end of prices. Also, the company offers a 60 day money back guarantee.
Unfortunately, we had many serious concerns in regards to this product. First of all was the lack of information. It was not listed anywhere on the products website what ingredients are in each capsule or how to properly dose this supplement. Without dosing information, the price of this supplement could, in turn, be very high. The manufacturer also states that to fully care for your body odor, you need to purchase a second supplement as well. For all of these reasons, we cannot recommend this product to help you stop your body odor from interrupting your life.
Top analysis brought to you from the Analyze That team.